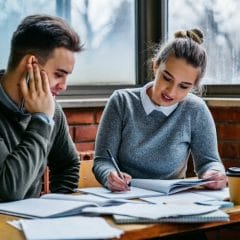 Free University Preparation Course
The University of Tasmania has created The University Preparation Program, and it is a free course that anyone can enrol on. This course has no formal entry requirements, and it is great for anyone who wants to study for a degree but didn't meet the entry requirements, those who want more support when starting uni or if you want to gain skills in communication etc. You will cover a variety of units, such as preparation for university-level studying, essay structure, and more.
Click the green button below, and the link will take you to the University of Tasmania website. Once there, you can read more information about the course, and apply if you decide it is suitable for you.
CLAIM OFFER