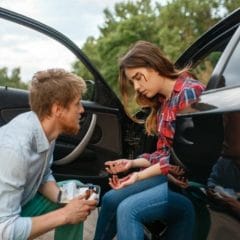 Free Click to Save First Aid Course from St John Ambulance
St John Ambulance is offering free 30-minute digital first aid courses. These courses are aimed at new drivers so they can assist if there was an emergency on the road. Courses like this one can save lives, and you can learn what you need to know in 30 minutes. Once you have completed the course, you will get a certificate too.
To sign up for the Click to Save first aid course, click the green button below. Once on the St John Ambulance website, fill in the short form. Share this offer with other drivers as more first aid trained drivers could really make a difference.
CLAIM OFFER