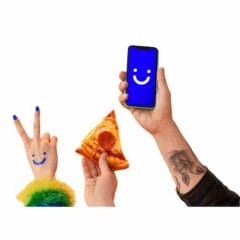 Free Trial of a Visible Mobile Plan
If you are going for a short visit to the US, you can make the most of this free 15-day trial with Visible by Verizon. They have a free trial offer where you can try their unlimited talk, text, and data plan. You can download the app in Australia but activate it in the US, so you will have 15 days of free calls, texts and data for your trip.
Sign up for the free Visible trial by clicking the green button below. The link will take you to their website, where you can read more about the offer, see if your phone is compatible and get the freebie. It is well worth giving it a try, so if you are off on your travels, don't miss out.
CLAIM OFFER