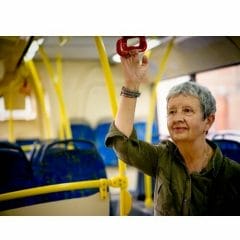 Free Travel for South Australian Seniors Card Members
If you are a South Australian Seniors Card member, you can travel for free on public transport. This includes Adelaide Metro buses, trams and trains, and you can travel every day, at any time. As soon as you get your Seniors Card, you can use it to travel for free straight away.
You can read more about free Seniors Card member travel by clicking the green button below. The link will take you to the Seniors Card South Australia website, and the page is full of all the information you need. Share the offer with others that could also benefit from free travel.
CLAIM OFFER