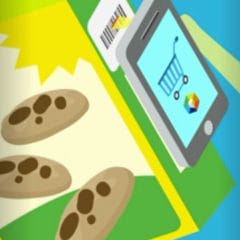 Scan Your Shopping & Get a $20 Gift Card
Sign up for free with IRI Shopping Panel and you can earn a $20 gift card. Simply scan your shopping for 6 weeks in a row and they'll give you enough points to redeem a $20 eGift Card! Keep regularly scanning your shopping to earn more points. You can scan your shopping using the free IRI Shopping Panel app or using one of their scanners.
Points can be exchange for Myer Vouchers, Visa Gift Cards, iPads, Fitbits and loads more. Start influencing brands today and getting free stuff for doing so!
You will also be automatically entered into monthly prize draws, and receive a members' newsletter where you get a chance at some fun competitions to win $50 to $100 in gift cards and other prizes. T&Cs apply.
CLAIM OFFER