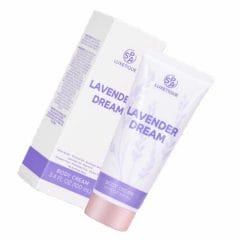 Free Sample of Lavender Shower Gel
Lavender Dream Body Cream by Spa Luxetique is the ultimate treat for your skin, and now you can order a free sample. The shower gel contains hydrating and soothing ingredients, and due to the blissful lavender scent, it is perfect for the end of the day.
Press the green button below to visit the Spa Luxetique website, where you can order your free sample of Dream Body Cream. All you need to do is fill in the form with your details, and when complete, they will send out the shower gel. We don't know how long they will be offering free samples, so order yours before they go!
CLAIM OFFER