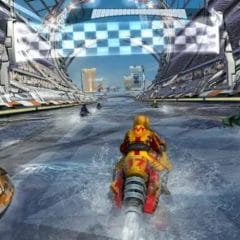 Free Riptide GP2 Racing Game
You can now play Riptide GP2 for free! The game is available on the Google Play Store, and while playing, you can enjoy a brilliant racing experience on a watercraft. You will get to race on futuristic tracks, upgrade hydro jets and riders, different modes and more.
Click "CLAIM OFFER" to visit Riptide GP2 on the Google Play Store. Once there, you can download it on your device, read more info, watch a trailer and see the reviews. It has great reviews online, so don't miss this fun and challenging game.
CLAIM OFFER