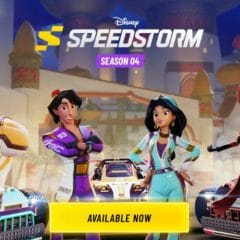 Free Disney Battle-Racing Game
Disney Speedstorm is now available for free on lots of gaming platforms! You can play it on PS4, PS5, Xbox One, Xbox Series X/S, Steam, Nintendo Switch and more. While playing, you can enjoy a battle-racing game on tracks inspired by Disney and Pixar movies. It is a must-have for Disney fans or if you like fun, easy-to-play games.
Click the green button below to visit the Disney Speedstorm website, and once there, you can read more about the game and find the download links for each platform. Give it a try now it's free, and see if you win some of the races!
CLAIM OFFER