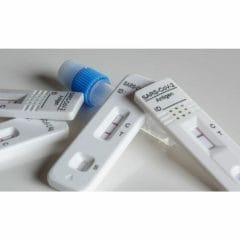 Free Rapid Antigen Tests
From the 24th January 2022, if you have an eligible Commonwealth concession card, you can get up to 10 rapid antigen tests for free over a 3 month period. To qualify for the free tests, you need to have either a Commonwealth Seniors Health Card, Low Income Health Card, Health Care Card, Pensioner Concession Card, or a Veteran's White, Gold or Orange Card.
When you attend a participating pharmacy, you will need to present one of these cards. The pharmacy will then check your details, and your tests will be given to you. Click the green button below to read more about COVID-19 testing and the free rapid antigen tests.
CLAIM OFFER