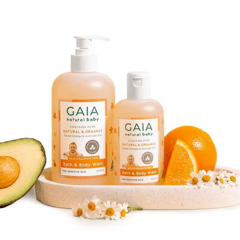 Free GAIA Skincare Samples
Try GAIA for free. It's hard to know what products will be the most suitable for you or your family's skin. This is why GAIA Skin Naturals Australia is pleased to be able to offer you free samples of our most popular GAIA products for you to try.
Fill out the form below and send them your stamper, self addressed envelope to receive your Free GAIA samples. Please send a stamped self – addressed envelope to the address on the website!
CLAIM OFFER