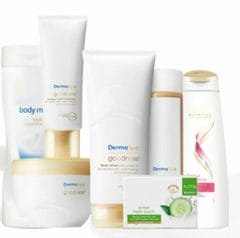 Free Dove Skincare & Win Unilever Products
FunClub is giving you the chance to test a Dove skincare product for free, and you could also win $500 worth of Unilever products! This is a brilliant offer because you could get to test skincare for free and win a competition too. Dove offers such a wide range of products from cream to soap, so you could be a tester for anything.
To sign up with FunClub for your chance to try Dove skincare, click the green button below. Once on their website, click "ENTER NOW" and fill in your details. You will then be contacted if you have been chosen as a product tester and if you have won the larger prize. Don't miss out on free Dove skincare, submit your entry today.
CLAIM OFFER