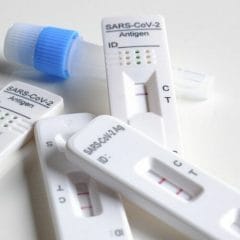 Free Rapid Antigen Tests from SA Health
If you are a close contact of someone who has tested positive for COVID-19, you can get two free rapid antigen tests from SA Health. You can collect your tests at a RAT Collection Point, but you must register first. Most collection points are open 7 days a week, but you must check in advance.
To see a full list of the collection points available across South Australia and to read more about testing, click the green button below. This will take you to the SA Health website.
CLAIM OFFER