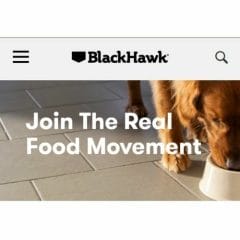 Free Pet Food Sample from Black Hawk
Black Hawk create pet food that contains real meat and vegetables. Now your pet can try their food for free because they are offering free samples! You can get samples for your kitten, cat, puppy or dog. If you are looking for high-quality pet food for your furry best friend, order your sample today.
To claim your free sample of pet food, click the green button below. Once on the Black Hawk offer page, fill in the online form, and your sample will be sent to you free of charge.
CLAIM OFFER