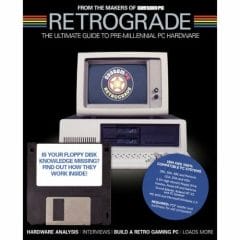 Free PDF Guide About Vintage PC Hardware
Custom PC is giving away free digital copies of "The ultimate guide to pre-millennial PC hardware". The PDF guide contains nearly 100 pages of content, and it covers how older hardware works, there are interviews, and you can read about the first PC. This freebie is perfect if you want to learn about hardware and more from the 80s and 90s.
Click the green button below to visit the Custom PC website, and once there, you can download the free PDF version of the book. Get your copy before the offer ends, and don't forget to share the freebie with others who want to read and learn about vintage PC hardware.
CLAIM OFFER