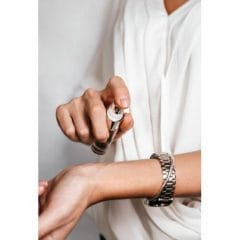 Free Paco Rabanne Perfume Sample
Searching for a new fragrance can be tricky. If you go to a store, once you smell a few scents, they all start to smell the same, and if you order online, there is a chance you won't like it. Well, we have a solution, you can now order a free sample of Paco Rabanne perfume! The offer seems to be for their Fame fragrance, and this one is playful but empowering.
If you want to try the fragrance risk-free and see if you like the scent in the comfort of your home, click the green button below. The link will take you to the Paco Rabanne Facebook page. Once there, interact with their content so, like the page, comment, and like their photos and eventually, you will see a Sponsored Ad on your Facebook feed. The ad will be offering a free sample, and when you see that, simply follow the instructions.
CLAIM OFFER