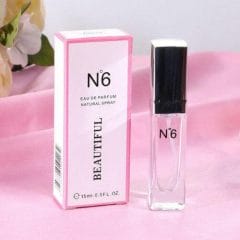 Free Floral Fragrance Sample
If you love floral fragrances, you should check out this free perfume sample. You can try Beautiful №6 EAU De Parfum, it has notes of magnolia, jasmine and more. It is an uplifting and fresh fragrance, so you can't miss out on this.
Click "CLAIM OFFER" to order your free Beautiful №6 sample. The link will take you to the order form, which you should fill in with your details, and once you submit the completed form, they will send out your free perfume. Delivery will be between 30 and 40 days, so it will be a nice treat once it arrives!
CLAIM OFFER