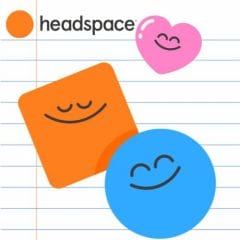 Free One Year Headspace Subscription for Educators
If you are a teacher or supporting staff working in primary or secondary school, you can get a free Headspace subscription. The subscription is available for educators in Australia, and it will last for 12 months. To get the free subscription, you will have to verify you are an educator, and once you do, you will get a code to use on your Headspace account. The idea behind this freebie is to help bring a sense of calm to the classroom while teaching kids healthy habits surrounding mental well-being etc.
Click the green button below to visit the offer page on the Headspace website. Once there, you need to select your school location, follow the instructions provided, and you will then get the code for your free subscription. While you are on their website, you can also access other free resources, such as posters, and you can see those if you scroll down on the page. Help improve your student's focus and stress levels with Headspace.
CLAIM OFFER