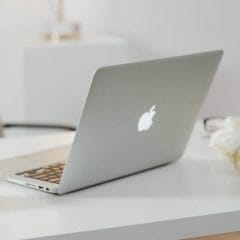 Free MacBook Keyboard Service
Apple is offering a free Keyboard Service Program for MacBooks. The program is for MacBook, MacBook Pro and MacBook Air, and you can take your eligible model for a free service if you are experiencing problems with the keyboard. It could be sticky keys, letters repeating themselves or something else like that. Your MacBook will be examined, and if an issue is found, they could replace the keys causing the problem or the entire keyboard.
Click the green button below to visit the Apple website, where you can read more about the program and see the full list of eligible models. If you are not sure if your MacBook is covered by the program, don't worry because it will be checked before anything happens, so you will know straight away.
CLAIM OFFER