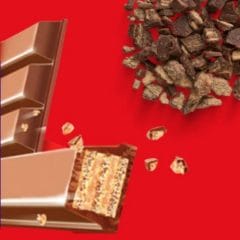 Free KitKat Chocolate & Win $500 Worth of Groceries
If you like chocolate, especially KitKat, this freebie is perfect for you! FunClub is looking for people to test KitKat chocolate for free. If you sign up as a product tester, you could also win $500 worth of groceries, so you could get free chocolate and free groceries just by filling in your details. It couldn't be easier!
To sign up as a FunClub KitKat product tester, click the green button below. The link will take you to their offer page, where you should answer a few questions and fill in your details. It doesn't take long, so it is quick and easy to do. You will be notified if you are selected as a product tester or if you win the groceries. Don't miss out on the chance of chocolate treats, sign up today!
CLAIM OFFER