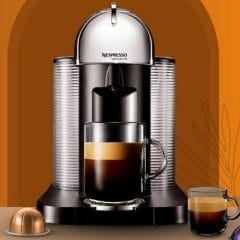 Free Nespresso Products and Win $500 Worth of Groceries
FunClub is giving you the chance to test Nespresso products. Not only that but, you can also be in with a chance of winning $500 worth of groceries! Imagine testing high-quality coffee or coffee gadgets and then winning hundreds of dollars worth of food. If this sounds good, then make sure you apply to become a product tester, and you will be entered into the competition too!
To become a product tester for FunClub, click the green button below. Once on their page, answer a few quick questions and enter your details. It is easy to apply to be a Nespresso tester and to enter the competition, so don't miss out!
CLAIM OFFER