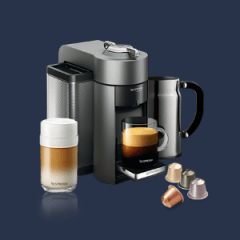 Test & Keep a Nespresso Machine For Free
FunClub presents an exciting opportunity for you to try out Nespresso products and potentially win $500 worth of groceries! Picture yourself enjoying premium coffee and state-of-the-art gadgets while securing a chance to win a generous grocery haul. If this sounds appealing, ensure you apply to become a product tester, which will also enter you into the competition.
To join FunClub as a product tester, simply click the green button below. You'll be directed to their page, where you can answer a few brief questions and provide your details. Applying to be a tester and entering the competition is a breeze, so don't let this opportunity pass you by!
CLAIM OFFER