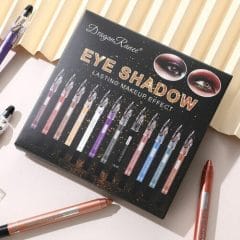 Free Eye Shadow Pencils
When you are looking for new makeup products, especially for your eyes, you want makeup that is comfortable to wear and long-lasting. That is what you get with DragonRanee eye shadow pencils. These pencils won't flake, give you up to 12 hours of wear and are formulated with Vitamin C. If all that wasn't enough, you can now sign up for a DragonRanee eye shadow pencil set sample!
You can order your free sample set by clicking the button below, and the link will take you to the order form. Fill that in with your details, and they will send out your free makeup. Give the eye pencils a try today, they are shimmery, and you can create stunning makeup looks.
CLAIM OFFER