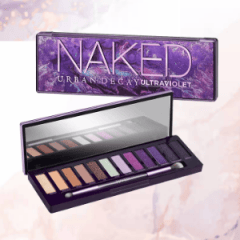 Free Urban Decay Naked Palette
Sign up with RewardFlux and you can receive a free Urban Decay Naked Ultra Violet Palette!
RewardFlux is an amazing rewards site that offers free items in exchange for participating in online deals and offers. Complete the necessary steps to claim your free Urban Decay palette, featuring 12 vibrant purples and peachy neutrals in an eyeshadow set.
To begin, simply click the "Claim Offer" button below and register. Joining RewardFlux is completely free. However, be aware that some deals may have costs associated with them, so be sure to review the terms of each offer carefully to ensure you're comfortable with any potential expenses related to the deal.
CLAIM OFFER