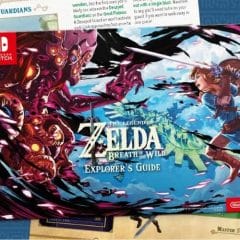 Free Explorer's Guide for The Legend of Zelda
The Legend of Zelda: Breath of the Wild Explorer's Guide was only available with the Explorer's Edition bundle, but now you can get it for free on the Nintendo website. This 44-page guide can be downloaded, and while reading, you will learn about the characters, story lore and more.
Grab this now while it is free by clicking "CLAIM OFFER", and the link will take you to the Nintendo website. Once there, press "Download now", and you can then access the PDF version of the guide. You can read it online or save it for another time, and more.
CLAIM OFFER