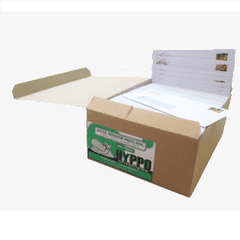 Free Envelope samples
Would you like some free samples of customised envelopes for your business? It's as easy as filling out this form! Once we receive your business details, we will prepare samples for you at no cost, or obligation. There are no hidden costs, contracts, or commitments, now or in the future.
All you need to do is fill out our online form, and Hyppo Envelopes will print actual samples of your business envelopes for you and send them to you completely FREE of charge!
CLAIM OFFER