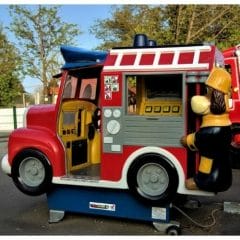 Free Children's Fun Rides at Shopping Centres
If you download the Let's Ride app, you can get free children's fun rides across shopping centres in Australia. By downloading the app your child will get one free ride, but if you also add their date of birth, you will get five extra rides. So, you get six free rides in total.
To get the free rides, you need to click the green button below. Once on the Let's Ride website, you can find download links for the app. You should then download the app, register an account and add your child's birthday. The six free rides will then be credited to your account.
CLAIM OFFER