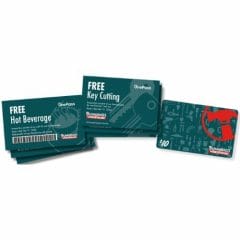 Free Bunnings Gift Card Worth $10
If you sign up with OnePass and link it with your Bunnings account, you can get a free Welcome Pack. The pack includes a Bunnings gift card worth $10, three key cutting vouchers and three hot drink vouchers. OnePass is a subscription that gives your free delivery on eligible orders and more. The membership costs $4 a month, but you can get a 30 day free trial if you haven't used OnePass before. So, you get the OnePass trial and the Welcome Pack free.
Press "CLAIM OFFER" to visit the Bunnings website, where you can read more about OnePass, sign up, and see how to link your accounts to get the free pack. This offer won't be around forever, so link your accounts and don't miss out.
CLAIM OFFER