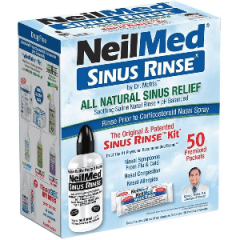 Free Bottle of Sinus Rinse
Get a free bottle of Sinus Rinse with NeilMed Pharmaceuticals. This freebie is perfect for allergy sufferers and those with other sinus issues such as sinus pressure.
To get their flagship product delivered straight to your door, you need to click the green button below, enter your details, read some slides, and participate in a quiz. It is easy to enter, you'll get a freebie, you can get some information about sinuses and see the other products the company has available!
CLAIM OFFER