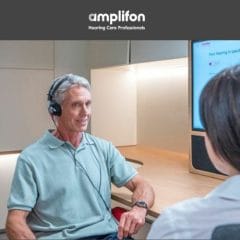 Free Amplifon Hearing Test
You can now book a free hearing test with Amplifon. If you are experiencing signs of hearing loss, such as struggling on the telephone or you find you are saying pardon a lot, you can book a full assessment that will last 60 minutes. Maybe you aren't sure if you have any signs but want to have a test, if so, you can choose a quick 15-minute hearing check.
Amplifon is here to help, so if you would like to read more about their hearing assessments, click the green button below. The link will take you to their website, where you can book a hearing test near you. Over 250,000 Australians have chosen to be tested with Amplifon, and now you can be too.
CLAIM OFFER