Doing online surveys is a great way to make a bit of extra money. We don't want you to think you will make hundreds of dollars for a few hours, so we are going to break down 10 of the best paid online surveys for us Australians.
When you join an online survey website, you will have to provide information about yourself and your household, the reason for this is so that they can allocate you surveys that suit them. They are looking for data from you as well as your time, so that is what you are being paid for.
With anything, there are some websites out there that will misuse your data and this is why we have put this list together. With this in mind, here is a list of the 10 best paid surveys in Australia.

Rewardia have great incentives on offer for watching videos, playing online games, and completing diaries as well as completing surveys!
Rewardia allows you to convert the points that you earn by doing the various tasks listed above. To redeem, you must earn a minimum of $5 which is equal to 5000 points with Rewardia. But if you want to redeem your points for some of the gift card options you will have to earn a minimum of 10,000 points in order to redeem.
The niche that Rewardia have when it comes to comparing them to other online paid survey sites is that they appreciate the loyalty of their users. The rewards for other members are processed in up to 24 hours, which is quite fast.
Be sure to join Rewardia by signing up here.
Toluna allows you to complete questionnaires while offering plenty of other ways to earn too. You can take online surveys, mobile surveys, daily & teen surveys, as well as simply watching videos. Not only this but if you refer a friend to Toluna you get 500 points towards your balance! Toluna's app is fun and easy to use so you can earn whilst on the move.
New members will receive 500 points just for signing up. If you refer others, you will get 500 points for friends and family to sign up as well. Toluna offers payment for surveys via gift cards or Paypal.
If you want to get a Gift card, the minimum points you must have to redeem is 30,000 in points which is $10 and PayPal payments require a threshold of 90,000 points which is $30. Toluna is a 100% legitimate site but you, it may take longer to redeem your points and payment than other online survey sites.
Be sure to join Toluna by signing up here.

Swagbucks has to be one of the most well known online paid survey sites in the world and there really is a reason for that. Swagbucks lets you earn free gift cards for taking surveys, watching videos, shopping online and more! What's even better is that they have an online extension which allows you to earn a cashback percentage of what you pay at certain retailers. They have already paid their members over $500 Million!
Get yourself a $5 bonus when you join Swagbucks when clicking the image or title above. When you reach the $5 threshold then you can get paid in vouchers for your favourite stores or you can get it transferred straight into your PayPal account.
Be sure to join Swagbucks by signing up here.

Share your point of view and earn unmissable rewards by taking some online surveys. OpinionWorld knows that your opinion is unique. That's why countless decision makers across the globe are fascinated by it and will pay you to give them your opinion of a range of things. When it comes to getting the surveys, no matter who you are, they will have a survey for you & that's why we love them.
Opinion World redemption starts at 500 points which are the equivalent of a $10 iTunes or Coles gift cards. You can also redeem 500 points as a $10 cash reward with Paypal. Other options include Kmart, Woolworths and Target vouchers in $20 and $50 minimum cash out of your points.
Be sure to join OpinionWorld by signing up here.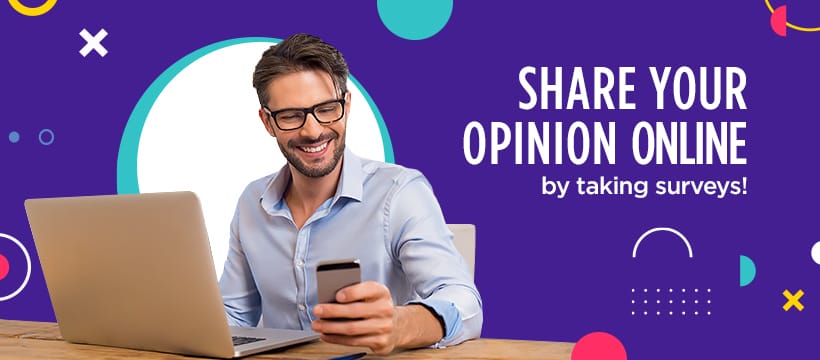 With MyView Australia, every day your survey experience will be different, fun and thought-provoking. Take this chance to earn whilst voicing your opinion on global brands, entertainment, advertising and more. MyView lets you answers polls about trending topics as well entering a lottery to win $2000 MyView points each month and all you need to withdraw is $10 worth of MyView points.
If you join, you will get 4 invitations to answer surveys each month, with each survey taking around 10-30 minutes to complete. The points you earn can be traded for vouchers, physical gift cards as well donations to charity. No cash rewards are available at the time of this writing, but make sure to check their website for updates.
Be sure to join MyView by signing up here.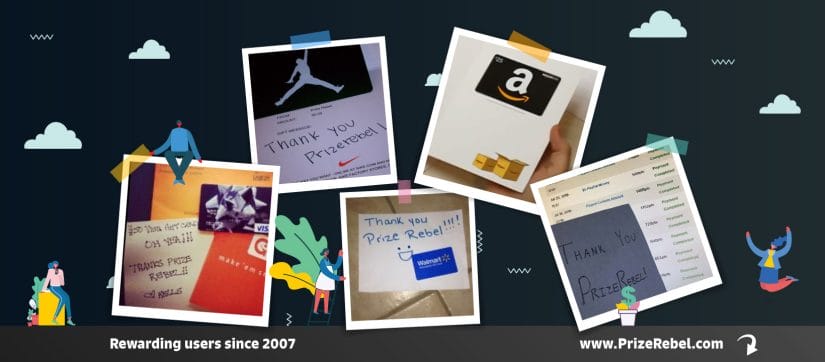 You can collect daily points by completing tasks, watching videos and even participating in games, contests and you can even refer your friends. You also have options to win some amazing sweepstakes. But if you're a teenager then Prize rebel is for you because unlike some other online survey sites, teenagers are welcome to sign up for Prize Rebel, and they have a large range of surveys for you to complete and earn on.
Prize Rebel offers payment for their surveys via gift cards & PayPal. Their gift cards start at $2 and Paypal payouts starts at $5. Payments are typically processed within 24 hours.
Be sure to join Prize Rebel by signing up here.

With Triaba you can earn between $0.5 to $6 or more with each survey that you complete. When signing up to Triabab, your registration is quick and easy (the more information you put about yourself, the more surveys you will be offered). Most people will get their first survey in 2-3 weeks.
To cashout of your account you must have a PayPal account. The number of surveys you get per month depends on things like your age, interest and location. In order to withdraw your funds you have to earn $8.50 which is higher than some others but as we say, if you get a $6 survey then you're over half way there.
Be sure to join Triaba by signing up here.

With Octopus they like to things as simple as possible! Instead of spending up to 20 hours just to get a $1 per hour your spend, Octopus Group like to play fair and their payouts are higher than a lot of other paid surveys companies. You can literally get paid to talk about stuff that you'd usually chat to friends and family about so joining Octopus Group really is a no-brainer!
Get paid between Approximately $2 to $8 per survey that you complete. Obviously the more time that is required to complete the survey, the more money you will be paid. They pay their users a set amount per minute they engage with the platform as well. You can also earn up to $20 by referring friends. The minimum withdrawal amount is $20 but that could be earned very quickly with Octopus Group!
Be sure to join Octopus Group by signing up here.

LifePoints offers some product testing opportunities in Australia as well as a great range of surveys to complete. Product testing is where they will mail out a product to your household for you to review & in return you will get to keep the product, which we, at WOW Freebies, absolutely love. In addition, like me mentioned they also offer some great surveys and their community is boasting about having over 5,000,000 members from all over the world. It's backed by Lightspeed, one of the world's largest research and analysis firms.
When you complete a survey with LifePoints, you'll receive LifePoints (surprise, surprise). You can choose to make a redemption when you reach 550+ LifePoints which is equivalent to around $5. Payments are made in the form of e-gift cards for Australian retailers, PayPal & also donations to charities which we feel is an amazing idea because even if you have a few minutes to spare in a day, you can work towards funding some amazing charities!
Be sure to join Lifepoints by signing up here.

My Opinions are a popular survey site in Australia. While user reviews are mixed, people like the number of surveys available and opportunities to earn. You get from $0.10 to $4 on average for each survey. Longer surveys generally pay more but are also more difficult to get. Something different that My Opinions has is that you will get points even if you get screened out before completing the survey. They offer payment to you for completing their surveys via gift cards, coupons and amazing prize draw entries.
The minimum withdrawal for My Opinions is $10 for Flexi eGift card, $20 for PayPal cash out & if you refer a friend to them then you can receive up to 500 points when the referrals complete at least one survey.
Be sure to join MyOpinions by signing up here.
---
In Conclusion
With so many online survey sites available to Australians, it can be hard to know where to start. We highly recommend all of these sites, so we would say that you should make your own decision and pick the survey site that best suits you.
Have patience when joining, online paid surveys are not a get-rich-quick scheme, they are simply sites which allow you to make a bit of money in your spare moments. While not all paid survey sites are right for everyone, there's no harm in signing up and trying multiple sites but be sure to reach the minimum threshold before closing your account so you don't waste your time.
We hope you find the site for you & we wish you luck in your survey completion and hopefully this blog will help you monetize your spare time!