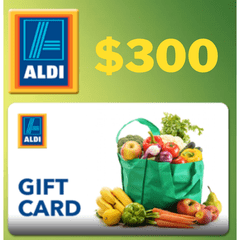 Win a $300 ALDI Voucher
Now this Voucher competition could be very useful for you! Here we have a great opportunity for you to win a $300 ALDI Voucher that you can spend on your groceries, or if you're having a get together the be sure to use your voucher for this. As well as groceries ALDI have some great gadgets and household items!
Be sure to enter this competition now so you don't miss out! You'll be notified by email if you win and if you do enter today then we wish you the best of luck!
CLAIM OFFER