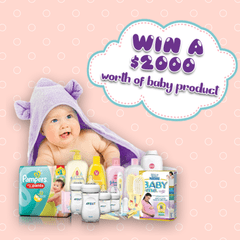 Win a $2,000 Baby Bundle
We know that having and preparing to have a little you running and crawling around the house could seem quite daunting! Do not worry we have a competition that could put those nerves to rest.
This competition is completely Free to enter and all we ask for your entry are some personal details. But you will be entered into the competition to be in with a chance of winning a $2,000 Baby bundle with things such as nappies, baby feeding gadgets, some more essentials & also some expensive luxuries to treat your little one like the price or princess they are!
So if you're expecting then congratulations from the WOW Freebies team and we hope you win this awesome competition.
CLAIM OFFER