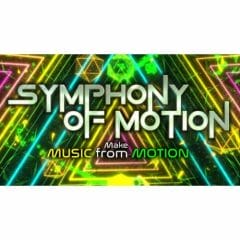 Free VR Music Creator
Symphony Of Motion is a way to make and experience music in virtual reality, and you can play for free! All you need to do is move your hands, and you can create melodies, rhythms and sounds. As a beginner, you can enjoy making music without worrying about wrong notes, but if you are more experienced, you can use the customisation options.
If you would like to make music by using motion, press "CLAIM OFFER" to visit the Oculus Store. Once there, you can read more about Symphony Of Motion and see what other users thought. Symphony Of Motion supports Quest 2, Meta Quest Pro and Touch Controllers.
CLAIM OFFER