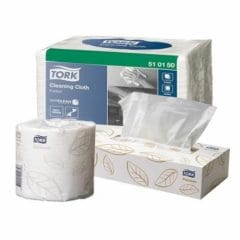 Free Samples of Tissues and Cleaning Cloths
Tork is the best professional hygiene brand in the world, and they are allowing businesses to sample a range of their products for free. You can choose different types of hand towels, toilet paper, napkins, and wiping and cleaning products.
It is important to note that this offer is only available to businesses. Fill out the request form by entering a few details about your business and choose the type of products you would like to sample. You can access the request form on Tork's website by clicking the green button below.
CLAIM OFFER