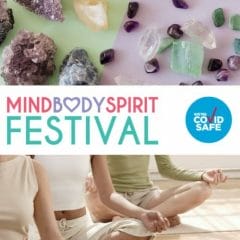 Free Tickets for The MindBodySpirit Festival
The MindBodySpirit Festival is back for 2023, and you can get free tickets. There will be different events taking place in Sydney on May 18th-21st and Melbourne on June 9th-12th. At the festival, you can enjoy shopping, seminars, psychic readings and more.
There will be over 200 exhibitors, so get your tickets today before they go! Click the green button below to visit their website and book your tickets for the city of your choice. You can select the date and time you want to visit, enjoy!
CLAIM OFFER