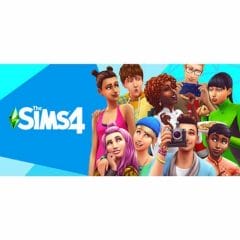 Free The Sims 4 Game
The Sims 4 is a very popular game that allows you to simulate real life. You can build the perfect house, choose a fun career path, decide how your sims live each day and more. This game offers so many possibilities, so the ways to play don't end, and the best part? The base game is now free to play on every platform!
You can play the base game on PlayStation, Xbox, and PC for free, if you would like to get it on PC, click the green button below. The link will take you to The Sims 4 on Steam, where you can download the game and start creating your unique characters.
CLAIM OFFER