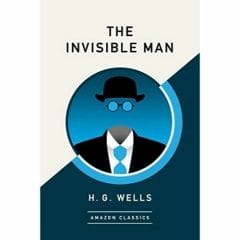 Free The Invisible Man Kindle Edition eBook
The Invisible Man by H.G. Wells is a classic story about a scientist who makes himself invisible and descends into madness and crime. Want to read it? Well, now you can, for free! This eBook is the AmazonClassics Edition which means that you can download it and keep it on your e-reader, you just need to use your Amazon account.
To get your free copy of The Invisible Man, click the green button below. Once on the Amazon website, you can download the book onto your e-reader. Other readers have loved it, and you probably will too!
CLAIM OFFER