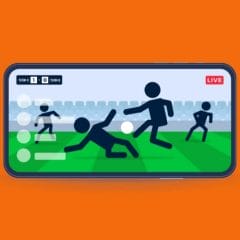 Free Streaming of Football Matches
If you enjoy watching football, this offer is for you because you can stream UEFA Champions League matches for free. You can watch on your phone or cast on your TV with the Livescore App, and all you need is a VPN. To stream the matches, download a VPN on your phone and their app, switch the VPN to Ireland, create an account with Livescore, restart the app, and you are good to go.
You can't miss this if you are a football fan, so click the green button below to visit the Livescore website. Once there, you can find the download links for the app, and there are links for Apple and Android. Try this freebie today and enjoy watching football!
CLAIM OFFER