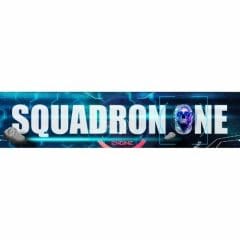 Free Squadron One VR Game on Oculus
Squadron One is a multiplayer arcade game built for Quest, and you can play it for free. While playing the game, you can enjoy a space combat experience, and the goal is to defeat everyone so you can take the crown and win the round. The game is compatible with the Quest, Quest 2, and Oculus Touch VR headsets, you will also need an internet connection.
To try the game for yourself, click the green button below. The link will take you to the game in the Oculus Store. You can then get the game for free, read more about it and see what other players thought.
CLAIM OFFER