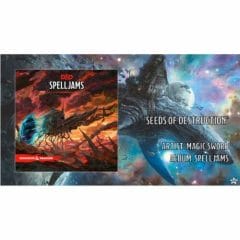 Free SPELLJAMS Dungeons & Dragons Soundtrack
You can now listen to the SPELLJAMS official soundtrack for the new Dungeons & Dragons campaign. The campaign is called "Spelljammer: Adventures In Space", and to listen to it on other platforms, it will cost you either the subscription fee for the streaming service or you have to buy the album.
Click "CLAIM OFFER" to visit the SPELLJAMS soundtrack on YouTube. There are 19 videos/songs on the playlist, and you can play them all, enjoy!
CLAIM OFFER