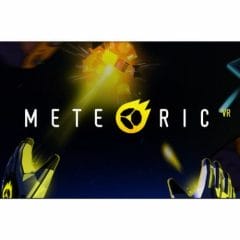 Free Space Shooter VR Game
Meteoric VR is a space shooter game where you have to have good aim, and now you can play it for free. While playing this virtual reality game, you need to destroy the meteors to protect the planet. It is easy to play and has great reviews online.
Click "CLAIM OFFER" to visit the Oculus Store, where you can get Meteoric VR for free. Once on their website, you can read more about the game, see the reviews and get it for yourself. Play it today and see how long you can last before you run out of lives.
CLAIM OFFER