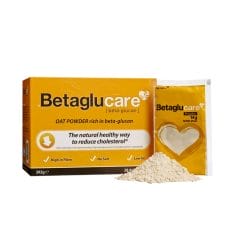 Free Scandinavian Oats Sample
Betaglucare are offering a free sample sachet of their product. Betaglucare is made from Scandinavian oats rich in beta-glucan which can help reduce cholesterol (each sachet contains 3 grams of beta-glucan, the amount proven to reduce cholesterol when eaten daily combined with a diet low in saturated fat) and help increase your daily fibre intake.
Just click the green claim button below and fill in the short form to claim your free sample from Betaglucare.
CLAIM OFFER