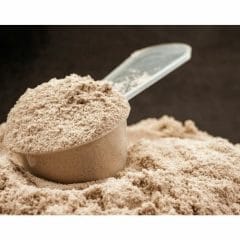 Free Sample of Protein Powder
Bulk Nutrients is giving you the chance to try a sample of the protein powder! There are so many different types and flavours that you can order a sample of, including Protein Matrix+ - Rocky Road, Earth Protein - Salted Caramel and more. A free sample means you can try the protein powder and see if it will work for you without parting with your money.
Click the green button below to visit the Bulk Nutrients website, and once there, you can order your free sample. Simply, fill in your details and choose the flavour you want to try, and your sample will be sent to you. By claiming this freebie, you will receive emails from Bulk Nutrients. You have nothing to lose by getting this freebie, so see if you like their protein powder today!
CLAIM OFFER