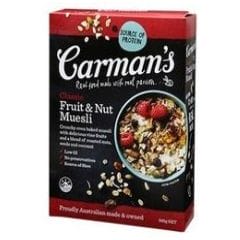 Free Reusable Bag Clip
Their delicious creations also taste better when they're nice and fresh and have been stored properly. You won't want any of the yummies to escape or pesky pantry moths to find their way in.
With any purchase of Carman's products, why not request a complimentary Carman's reusable bag clip from us? Please email your name and address to the email and they'll happily pop one in the mail for you!
CLAIM OFFER