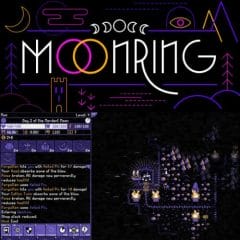 Free Retro Role-Playing Game
Moonring is a dark-fantasy game by the co-creator of the Fable series, and you can get it for free on Steam! This is a retro-inspired RPG where you can travel through the large open world of Caldera. You will have to trade, fight and learn the world's secrets so you can take the throne or even overthrow the gods.
Press the green button below to visit the Steam website, where you can get Moonring for free. It has very positive reviews, so try it today and see where the journey as a Dreamless who is free to choose their destiny takes you.
CLAIM OFFER