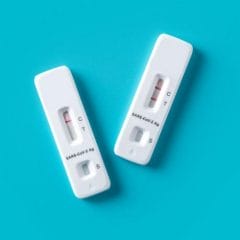 Free Rapid Antigen Tests from Local Councils in Victoria
You can get free packs of rapid antigen tests. You'll get up to two packs of RATs per person, and you will get five in the pack, you can also get up to two packs for each household member. If you have a disability, you and your carer can get twenty free tests. The tests are being given away by most local councils in Victoria, and you can contact your nearest to find out about collection.
It is always best to be prepared, so tests are a must-have. Click the green button below to visit the Victorian Government website, where you can find out more.
CLAIM OFFER