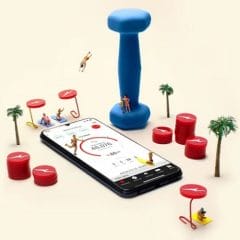 Free Qantas Points for Taking Part in Activities
If you get the Qantas Wellbeing App, you can earn Qantas Points for completing different activities. You can earn points for walking the dog, swimming, running and more. There is also the option of earning points when you refer your friends. This is a great offer if you use Qantas Points for flights and other things because you can earn free ones for doing everyday activities.
Click the green button below to visit the Qantas website, and once there, you can read more about the app and how you can earn points. There are also download links for Android and Apple devices, so you can download the app easily. Take a look and see if you want to earn free points for doing simple tasks!
CLAIM OFFER