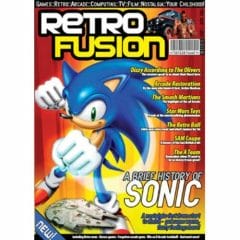 Free PDF Magazines About Gaming
Like reading about gaming? If so, this freebie is perfect for you! Fusion Retro Books have a wide range of PDF books and magazines available for free on their website. There is something for everyone because the topics cover Retro games, Current, Table Top and more.
Have a look at the free range of PDF books and magazines on offer on the Fusion Retro Books website by clicking the green button below. Once on their website, you can choose which titles you want to read, add them to your basket and checkout. You will then be able to read your PDF magazines straight away.
CLAIM OFFER