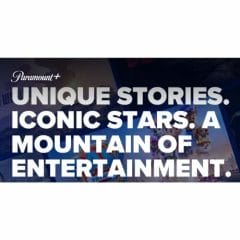 Free Paramount Plus Trial for 1 Month
You can now sign up for a free trial of Paramount Plus. Paramount Plus has lots of movies and TV shows, so there is something that everyone will enjoy. Usually, you would get a free trial for only seven days, but if you use the code FELLOW during the sign-up of a monthly subscription, you will get one month free instead!
To try Paramount Plus for free for one month, click the green button below. The link will take you to the sign-up page, where you should create an account. You can cancel your subscription at any time, and you should cancel before the end of the trial if you do not want to be charged. The subscription can be cancelled straight away, but you can still enjoy the trial for the month. Payment information is required when you sign up for the Paramount Plus trial.
CLAIM OFFER