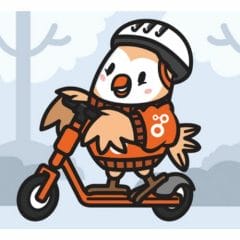 Free Neuron Rider Credit
If you take part in the ScootSafe Academy safety quizzes and videos, you can earn up to $7 Neuron Rider credit. You can access the ScootSafe Academy on the Neuron app or the web, and the videos and quizzes will teach you how to ride your scooter and park it responsibly. When you take the quizzes, you will then earn free credits.
Click the green button below to access the ScootSafe Academy website. Once there, you can read more about the offer, watch the videos and take the quizzes. When you complete the quizzes, you need to enter the email address that you use for your Neuron account, and the credits will be added to your account automatically.
CLAIM OFFER