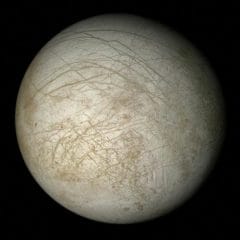 Free Name Engraving on NASA Spacecraft & Artwork
If you or someone you know loves space and space travel, you need to check out this fun freebie from NASA. They are running a Message in a Bottle campaign where you can sign up to have your name engraved on their Europa Clipper spacecraft. This spacecraft is set to journey 1.8 billion miles to explore the ocean world of one of Jupiter's moons called Europa.
Having your name engraved on part of it is a brilliant way to get involved with space travel, so click the green button below to visit the NASA website. Once there, you can read more about the Message in a Bottle campaign and sign up with your details. When the process is complete, you will be able to get customised artwork and don't forget to check out their map, where you can see how many people are joining in across the globe.
CLAIM OFFER